We provide custom software solutions and consulting services for professional publishing, medical and scientific applications. We combine Product Management and Technical capabilities in specialized areas such as online search and content delivery.
Innovation and Experience
We're proud of the work we've done for our clients. Below, you'll see a few examples. Of course, we can't give you all the details here. Please contact us to learn more about our role in each of these products.
for Elsevier
MD Consult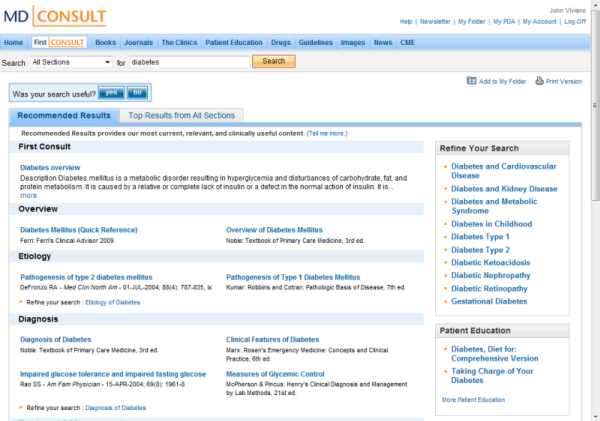 We've been involved with MD Consult from the beginning, and in roles that have ranged from technical development to product management.
MD Consult is trusted by medical professionals worldwide. It includes Evidence-Based Medicine, medical texts, journals, reviews, practice guidelines, drug information, patient handouts, news and more.
MD Consult was live 2 years before Google, before Internet Explorer, before ubiquitous high speed internet access, and before the existence of reproducible business models for content. MD Consult continues to experience strong domestic and international growth.
Clinically Clever Search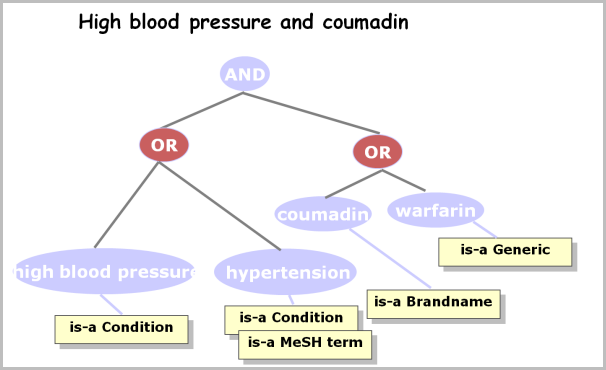 To help improve searching in many of Elsevier's products, we developed a concept and lead an Elsevier team in creating a real-time search processor that includes a query interpreter, a 2.7 million term multilingual medical thesaurus, Best Bets, Recommended Results, related concepts, and a runtime modifiable rules engine.
Clinically Clever Search is now used across many products in the Consult family.
Expert Consult
When you purchase a print copy of one of Elsevier's Expert Consult books, you'll also receive online access to the book via Expert Consult. Premium content is available as part of an annual subscription.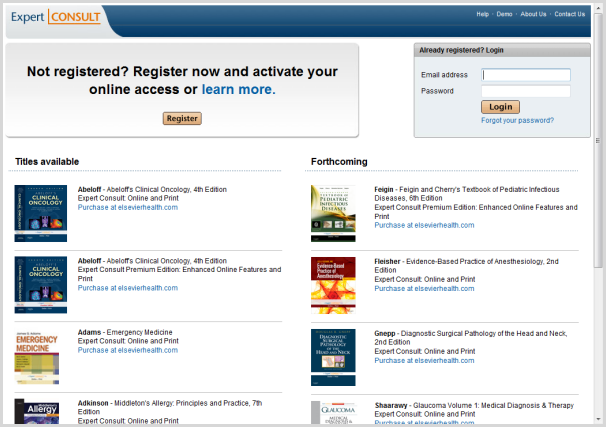 Pocket Consult and Mobile Services
This free add-on was incorporated into several Elsevier products. Built on the Mobipocket platform (the same reader technology that powers the Kindle), Pocket Consult extends online to the PDA. A new generation of mobile services is currently under development.

Cardiosource
Developed by Elsevier and the American College of Cardiologists.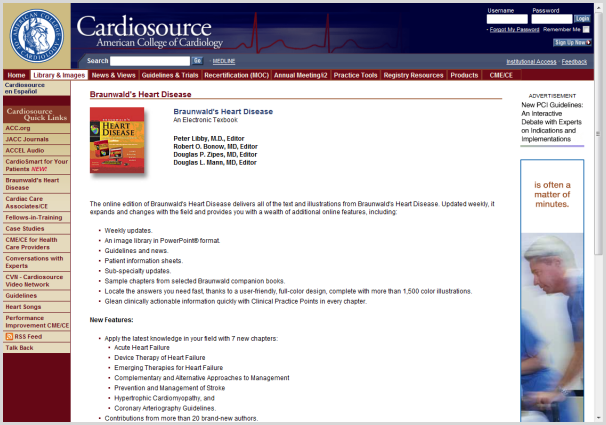 for Incyte Genomics
We worked with the teams that helped create Incyte Genomics' LifeArray Server and Bioinformatics Workbench. The projects included the development of a number of bioinformatics tools, plus the development of a full text search solution over the Medline database and Incyte's custom gene annotations for human genome sequencing and drug discovery.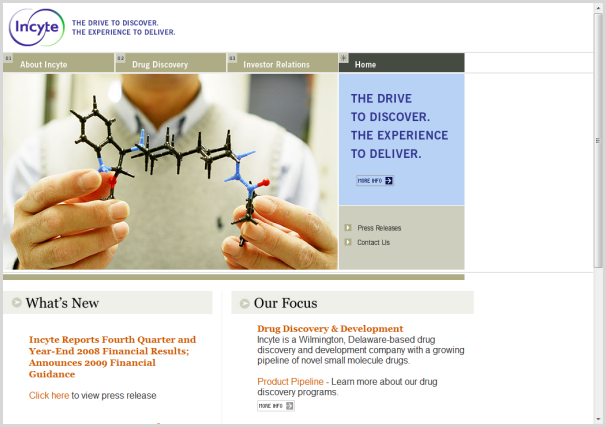 for On Demand Books and Marsh Technologies
The ingenious Espresso Book Machine can print, bind and trim a trade-size paperback book in less than 5 minutes. Version 2.0 of this product was recently featured at O'Reilly's Tools of Change for Publishers and has been installed in such prestigious organizations as the Library of Alexandria, New York Public Libraries, The World Bank, and the Open Content Alliance in San Francisco.